These Easels have been made for The Getty Center, The New York Metropolitan, and the Smithsonian.
They are made of Curly Maple, each easel was made from a single board for grain consistency. Detailed shots below.
The display angle is adjustable with all wood and brass hinges.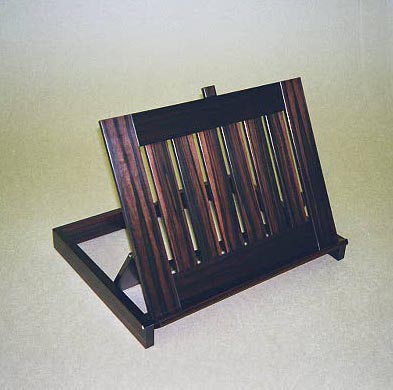 This easel is made of Macasar Ebony.
4 sizes in Teak.