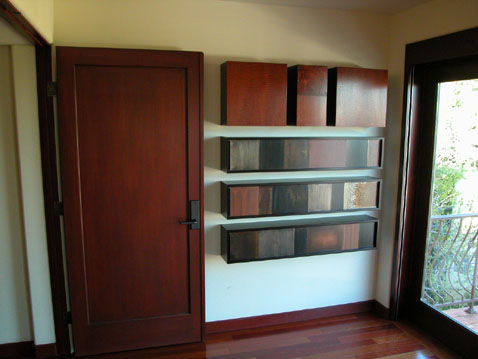 This cabinetry houses DVDs and CDs. The boxes are ebonized alder. The upper doors are Sepele Pomele wood, the lower doors are sliding metal with 6 contrasting patina finishes. More pictures below.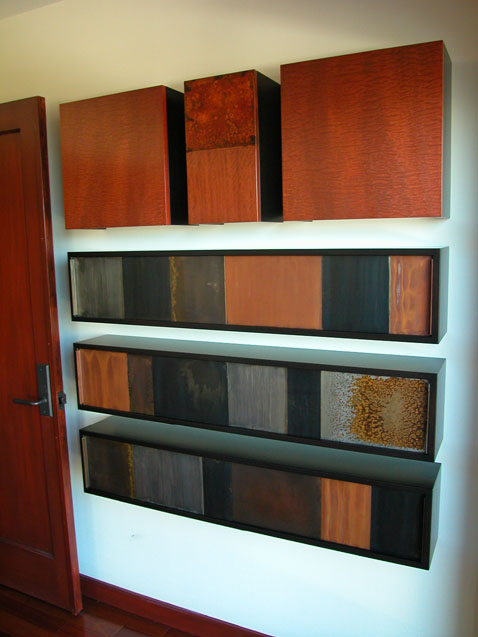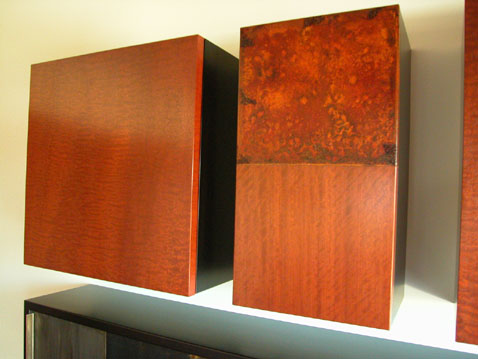 This shot shows the Sepele Pomele doors. The center one having a patinaed metal top half.
Here is a close up of one of the patina finishes.